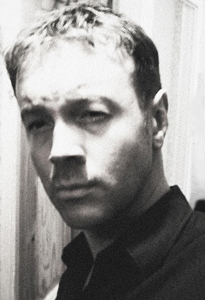 About
Mark started out writing, directing and editing short films at the age of 20. One of the first shorts, Gangman, ranked 2nd in the audience vote in the Commonwealth Film festival. His next short The Insane, won several film festivals including best horror/suspense film at the 2008 Comic Con Film Festival in San Diego -- judged by Tom DeSanto, producer of Transformers and X Men 2.

The Insane was a great success on You Tube and impressed UK production company Stray Dogs, who offered Mark the chance to write and direct his first feature film I Against I -- an action thriller about two men framed for murder, forced on a mission to kill each other. The film stars Kenny Doughty - Titus, Crush, Ingvar Sigurosson - K-19: The Widowmaker, Mark Womack - Route Irish and John Castle - Robocop 3.

The film had a cinema release in the UK and has since done well on DVD and on demand.

While concentrating on his next projects, Mark became successful on YouTube, directing giant battle sequences using a video game engine. The series of six videos generated over 17 million views between them. Further comedy sketches Mark wrote and directed using the same engine, would go on to generate a further 14 million views. This work proved invaluable in research terms as Mark's next project Game Player, is a comedy about video gamers.